When you find a lost dog or cat wandering in your neighborhood, there are different ways to handle it. You could try to get the animal to come to you, especially if it is small, friendly and has a visible identification tag. But if it appears skittish or you are just not a dog (or cat) person, you should call and report the situation.
On Joint Base Lewis-McChord, Officer Clint Berg is the man who can help. Berg is in charge of Domestic Animal Control, which falls under the Department of Emergency Services on the base. When you see an unattended dog or cat within the gates, Berg is the one to call.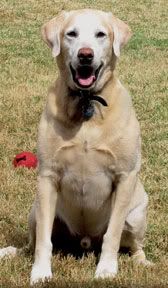 "I try everything within my power to get the dog back to (its) owners," Berg said. However, as there is no longer a stray animal facility on base, lost pets are eventually taken to the Tacoma Humane Society. They can be picked up there once the owner is located.
The biggest issue facing JBLM Animal Control is that many residents have not updated their pets' microchips, whether from their last PCS move or from the animal's previous owner. Equity Residential Properties, JBLM's housing management company, mandates that all domestic pets be microchipped and listed on the lease. But not all residents are compliant.
"Of the dogs I catch on base, 75 percent are microchipped," Berg explained. "But a quarter of those have inaccurate information, which makes the entire process harder."
If Berg is not on duty, the call is routed to the military police responsible for the area in question. They are sent to pick up the animal and scan for the microchip. So if you see a lost dog or cat, call dispatch at any of the following numbers (253) 967-3107, 3108 or 3109.
Likewise, if you have lost your pet, get in touch with Officer Berg first and then follow up with the Tacoma Humane Society at (253) 383-2733.