At 37 Army bases around the world, singers are either resting their voices and preparing to compete against their peers or they are already belting it out weekly during 2011's Operation Rising Star.
Now in its sixth year, the competition mirrors a certain popular television singing competition and allows contestants, who must be 18 years or older and either on active duty or a dependent, to strut their stuff on stage and try to hit all the right notes. Finalists are chosen from each participating installation and then sent to Fort Belvoir, Va., for a final showdown, to be aired on the Pentagon Channel.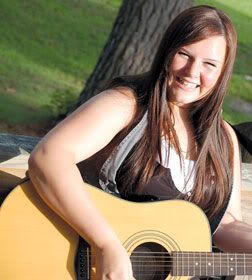 This year, the Veterans of Foreign Wars (VFW) is the exclusive sponsor of Operation Rising Star, and as such it will conduct onsite prize drawings and may even be part of the judges' panel. The organization is also sponsoring the Spirit Awards at a value of more than $11,000; a $300 check will be presented to the family or Family Readiness Group that best supports its singer at each installation on the final night.
VFW Communications Director Jerry Newberry, a Vietnam veteran, expressed his belief that the organization plays a very important, traditional role when it comes to caring for veterans and supporting their families; however, times are changing, and as its target demographic is getting younger, the VFW is trying to recruit newer veterans who may still be on active duty.
"This is a great way to reach some younger veterans, as well as their families, and show them that we are here for them," said Newberry.
Here at Joint Base Lewis-McChord, auditions will be held Sept. 1. The contest will get underway Sept. 8 at 7 p.m. at the Cascade Community Center on JBLM Main and continue weekly until the night of finals Sept. 29.
Every night is open to spectators and supporters.
For more information about the competition, visit www.oprisingstar.com or JBLM's office of Family and Morale, Welfare and Recreation.