About 25 percent of women experience some period of infertility during their reproductive years, which is typically from age 15 to 44.
Causes of infertility vary, as does treatment, and the cost can often be prohibitive, leaving active-duty and dependent females to wonder what TRICARE covers.
"I find that when you speak to someone with TRICARE, you often get 10 different answers and have no way to know which one is correct," said Army spouse Emily Proffitt.
"I think it would be wonderful if TRICARE would come up with a better written policy for what is covered, what isn't and what you can get reimbursed for."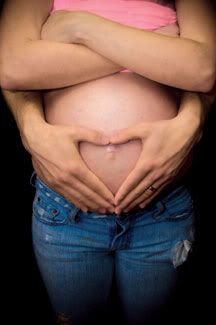 The website (www.TRICARE.mil/mybenefit/jsp/Medical/IsItCovered.do?kw=Infertility+Treatment) indicates that certain therapies are covered, like hormonal treatment, corrective surgery or antibiotics, as well as diagnostic services to identify physical illnesses or injuries to the reproductive system for both men and women.
In-vitro fertilization (IVF) is not a covered benefit, so patients cannot be referred to civilian doctors for the procedure. Yet there are some select Military Treatment Facilities that offer IVF programs, including the Madigan Healthcare System.
The Reproductive Endocrinology and Infertility (REI) clinic is the newest addition at Madigan and offers cutting-edge technology, treatment, care and case management for those dealing with infertility.
"The number of reasons for people to have infertility are so vast that it is difficult to put out specific criteria," explained Maj. (Dr.) Ronald Beesley. "We are definitely willing to see anyone with concerns once they have a referral from either their primary care physician or another physician within the military system."
The REI clinic sees patients referred from as far away as Alaska and is open to members and dependents of all military services, though they do limit their active interactions to married couples.
"We tailor treatment based on their history, work-up and then we can use the methods that work best," Beesley said.
For Proffitt, 34, and her husband of six years, the REI clinic made their dreams come true.
"I first attempted to get treatment when we were stationed in Germany and I got approval to go off-post. Then I learned that TRICARE would not cover any medications that were used for artificial reproduction, i.e. IVF, IUI, so we chose to forgo treatment until returning stateside," said Proffitt, who had been trying to get pregnant for more than five years.
The services provided at the REI clinic do not include everything associated with IVF, and some tests and embryonic procedures are outsourced to Seattle Reproductive Medicine. This means that there is some cost to patients requiring those services, though it is still substantially less than pursuing the process with doctors outside of the military healthcare system.
"The demand for our services has continued to increase and the number of consultations continues to rise," said Dr. Gregory Chow, who works in the clinic along with Beesley, Dr. Rick Burney and four nurses.
"However, once a patient has received a referral, we can usually see them within about six weeks. We try to accommodate the beneficiaries the best we can."
"I am very grateful for Madigan's clinic and their staff. I was pregnant within three months of being seen and they were incredibly helpful throughout. I know that I am very lucky and most others have a much longer road to travel," Proffitt said.
For more information about the REI clinic, visit www.mamc.amedd.army.mil/obgyn/.